SU Apprentice Program Info For Students
Earn while you learn
Registered apprenticeship programs combine postsecondary education with a full-time job and specialized, hands-on training. Apprentices finish their studies with valuable skills, little to no student debt, and career opportunities with leading employers.
Apprenticeships By The Numbers
Apprenticeships provide a smart path to higher education and well-paying, stable careers.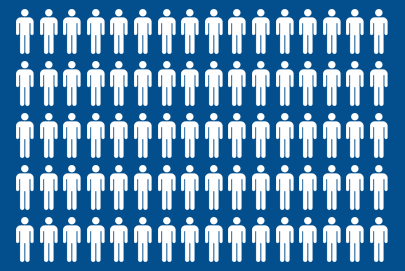 448,000
Number of apprentices nationwide
$50,000
Average starting salary for apprentices in Virginia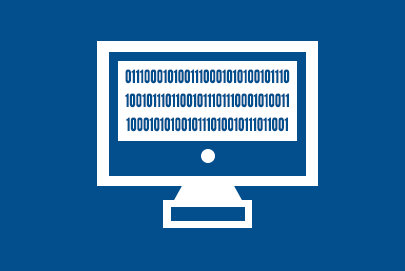 550,000
New jobs in Virginia by 2022 that will require advanced training and post-secondary education
How Apprenticeship Programs Work
Apprenticeships are a smart way to enter well-paying jobs in growing fields, such as maritime; advanced manufacturing; heating, ventilation, cooling and refrigeration; automotive; and mechatronics.
Apprenticeship opportunities are expanding into other in-demand fields, including information technology, cybersecurity, and business services.
How do apprenticeship programs work?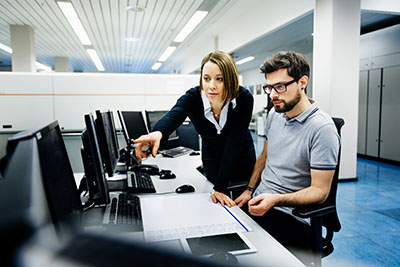 SU Apprenticeship Programs are sponsored by employers, employer groups, and trade associations. The employers provide the on-the-job training while often partnering with local colleges to deliver the classroom instruction.
View SU Apprenticeship Partners »
Classroom instruction is completed at the same time apprentices are actually working in the field. This allows them to immediately apply the knowledge gained in the classroom to a real-world setting.

Programs range from one to six years. Upon completion of the program, students receive a nationally recognized industry credential validating their proficiency.

As employees of the companies that sponsor their apprenticeship, apprentices receive incremental raises and in many cases, company benefits.
---
5 Reasons To Become An Apprentice
Experience. You get relevant work experience while you are in school.
Free tuition. Many sponsoring companies cover the cost of tuition and fees for apprenticeship-related instruction.
In-demand credentials. Upon completing an apprenticeship program, you'll earn a nationally-recognized credential that is portable if you change jobs.
Higher income. Apprentices earn more over their lifetime than their peers.
Value. Apprenticeship is an investment in you by an employer. Your future success then becomes their return on investment!
---
How to get started
Security University partners with employers offering apprenticeship opportunities in a variety of industries.
Participation in a registered apprenticeship program begins with the sponsoring employer.
Here are the steps to start a registered apprenticeship:
Review the SU Apprenticeship Partners availablein the region
Identify individual employer hiring requirements and program openings
Develop and strengthen your resume by completing relevant courses at TCC
Apply for desired programs with individual employer sponsors
Contact the Apprenticeship Institute for general information or with questions
View a list of local companies offering apprenticeships.
Have questions or interested in learning more?
Security University staff are eager to assist you in meeting your goals.
Contact E-mail: info@SecurityUniversity.net or by Phone: 877.357.7744.